If You Want a House Clearance in Barnet, We're the People to Call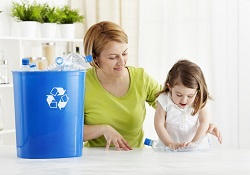 House clearances in EN5 have been a staple of our company's work ever since we came into business many years ago. We believe that when it comes to building clearances, it's a type of job that requires to be done in a certain way. First and foremost it has to be carried out in a professional manner. This is something you'll find Rubbish Removal Barnet does whatever type of job it carries out but especially with a house clearance. This also means that any clearance of this type is done with care. We are a company that understands there are many reasons a property clearance needs to be carried out and, as such, acts appropriately whilst working in an efficient and professional manner. No matter what type of property it is, home big or small, commercial or private, we are there with the conscientious workforce, price and all-round service you're looking for. You'll also have the reassurance that you're dealing with a highly-praised professional company that has been praised for the number of different services it offers. Services such as rubbish collection and waste disposal in EN5! If you have any questions that you feel aren't answered here then you can call us at any time on

or simply fill out the online form.
Take Advantage of Expert House Clearance Company Available to Hire in EN5

Of course, another major advantage you gain by hiring us in Barnet is you can completely forget about having to hire a skip. We're the alternative to skip hire that saves you money whilst also saving you the hassle of going through the local council to hire a skip. Yet, we're a professional firm that also cares about the environment. When clearing a property fast and efficiently we recycle as much as we can to do our bit for the environment. It all adds up to us being the type of firm that you are looking for. In addition to a full home clearance in N2 we can carry out loft clearance and garden waste removal. We do anything in fact that will make your life easier. Clearing a property can be a headache because it can seem to be such a monumental task. Call the wrong furniture removal firm and it can soon turn into a migraine. We know this because we're often called in to finish off work started by other less professional companies. You're putting your property clearance in good hands when you make a phone call to us.
Hire House Clearance Specialists and Get Your Home in Barnet Clutter-free in No Time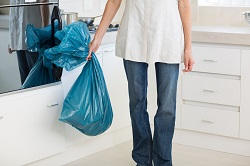 Put simply, our clearance service gives you space. Extra space, clean space, reclaimed space, new space...every kind of space and that cannot be underestimated. Space is a valuable asset to have nowadays and considering how amazing our prices are, it doesn't even cost a lot to get more space if you hire us. Most importantly, if you need a home clearance done without worrying about the cost or if it will be done right then it's another reason to come to us. We make sure every aspect of our company is excellent so you have an all-round excellent experience you just won't get elsewhere. So if you live in N2 and you're looking to partly clear a property, have a full building clearance in EN5 or whatever else you want, then we're the professionals that will do it for you. Our prices really are worth hearing and another reason we're the number one choice for so many. We'd love to hear from you. You can either contact us via the online form 24/7 or if you'd like to talk to one of our advisors then you can call us on

. Don't let any house clearance in the Barnet area you need to carry out be a worry. By contacting Rubbish Removal Barnet you'll be in touch with the easier way to clear any property.
Save
Save